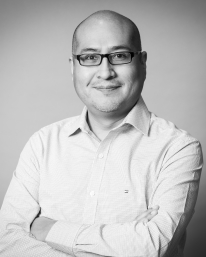 Yasin (Yas) Silva, Ph.D.
Associate Professor
Loyola University Chicago
ysilva1@luc.edu, Twitter: @YasSilva1
Office: Doyle 205 Phone: 773-508-8113
Bienvenidos to my personal web space! My name is Yas Silva. I am an Associate Professor in the Department of Computer Science at Loyola University Chicago and the Director of the Graduate Program in Data Science. I obtained my Ph.D. and Master's degrees in Computer Science at Purdue University and worked as an Assistant and Associate Professor at Arizona State University (2010-2021) before joining Loyola in 2022. I am happily married to Lee Ann, a Spanish teacher, and we have three wonderful children, Gabriel, Caden and Lily.
My research focuses on innovative ways to analyze and process data. My specific areas of interest include: social media analysis, online misbehavior detection, social computing, cyberbullying detection in social networks, big data, similarity-aware data analysis, scalable database systems, and fairness and transparency in AI.
In this site you will find information about my research and teaching work. You will also find information about other projects that Lee Ann and I are involved in, especially Hands-On Spanish Travel, an educational travel company designed to create cultural awareness and acceptance of the Hispanic community.

I hope you enjoy your visit. If you have any questions or comments, please send me an email.

News!